Gall-Stones Treatment Without Surgery In Bathinda
Treatment With German Homeopathic Medicines
No Side Effects, 100% Natural
Thousands of Patients Have Got Rid of Stones
Till now we have treated thousands of stone patients. See the reports of some patients from them
Check Reports
How our medicine works for gallstones
Individualization of the patient is the basic basis of drug selection. The medicine is selected based on the symptoms and reports reported by the patient. Our doctor talks to the patient and gives medicines according to the patient's case.
Our medicines for gallstones are divided into 3 parts.
1. Medication for dissolving stones:- When the bile comes out of the liver, it gets collected in the gallbladder, when we eat food, the bile comes out of the gallbladder and into the small intestine. Goes, which helps to digest food. This bile starts to thicken due to some reasons and gradually takes the form of stones.
It is difficult to get the stones out straight from the gallbladder, So the stone can only get out if they start dissolving by medicines. It can take up to 3 months to 1 year for the stone to dissolve completely with the medicine, To check, stones are dissolving or not. You have to get an ultrasound every 3 months. If the stones are not enough hard, the more the chances are they will dissolve. When the stones start dissolving with the medicine, they come out of the way of the common bile duct. Along with dissolving the stones, this medicine prevents the formation of new stones too.
2. Drug to increase digestion power:- Digestive power of the patient may become weak due to gallstones. Due to this, you may have pain, gas, and other problems and there is a possibility of becoming new stones. That is why it is important to have your digestive power strong, therefore medicine is also given to keep your digestive power strong.
3. Medicines for severe pain and other problems:- If the stone is shaken, eating too much fatty food can cause pain, gas, vomiting, and other problems to the patient. Depending on the symptoms of the patient, medicines for these problems are also given so that the patient can get immediate relief.
We use only German homeopathic medicines for treatment. Which works at the root of your illness and gets rid of the stones without any side effects. Along with the medicine, you also have to take care of some of the things you eat and drink, which you get written with the medicine.
Before ordering medicine, you have to give some information about yourself and your illness, which you can give us in the form given below. After that, you have to send your reports to us on WhatsApp. After your reports received, our doctors call you and take complete information about your disease, if you want to get any other information about any disease, then you can take it on call at that time. Medicines are prescribed according to the patient's reports and symptoms of the disease.
Benefits of Medicine
If a patient does not want to have an operation (surgery), then this medicine can be beneficial for him/her.
Relieves problems caused by stones.
Help to prevent the formation of new stones and helps to dissolve existing stones.
Strengthens your digestive power.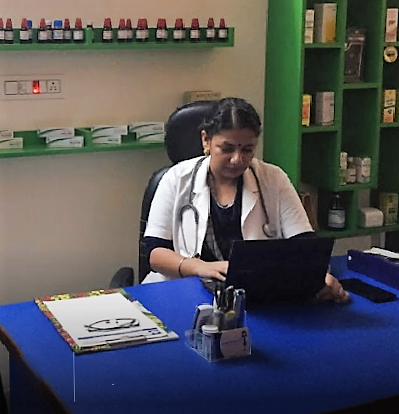 Dr. Simranjit Kaur Brar
Dr. Simranjit Kaur Brar, BHMS, CNCC, and HMC Ex Medical Officer- Abohar, one of India's renowned homeopathic practitioners, who have always worked diligently to extend the benefits of homeopathy through the use of new-age healthcare solutions technology. She especially treats Kidney and Gallbladder problems including stone problems, urinary tract infections, frequent or difficult urination, nocturnal urination, abdominal pain, fatty liver, indigestion, and more. She has successfully treated thousands of patients in India and worldwide. She has written a number of blogs about kidney stones and gallstones disease, management, and treatment.
Dr. Simranjit is the founder and Chief Managing Director of Homeo-Solutions. Set-up of Homeo-Solutions aimed at establishing Homeopathy as an effective and scientific medical system. Here, she used to practice comprehensive techniques of health care that make homeopathy a source of healing for the masses. Under her expert guidance, Homeo-Solutions has offered cost-effective and safe treatment to thousands of patients with various ailments over the last several years. Whenever patients contact Dr. Simranjit at Homeo-Solutions, she treats them as a family doctor, and regardless of their medical condition, every patient will be treated with utmost care. The entire staff at Homeo-solutions believes that patient engagement policy is the first and foremost priority. So, this makes it simple for patients to contact them at any specific time.
Benefits of taking our medicine.
Treatment Without Surgery
You can get treatment without surgery. The surgery has many side effects on our body.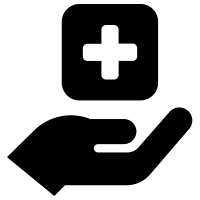 Root Treatment
Our medicine will eliminate your disease from the root.
Cheap and Reliable Treatment
Our medicine is cheap and harmless. We only use German medicine which gives you 100% results.
How is homeopathy best & safe treatment
Homeopathy is a 100% natural treatment. Consuming homeopathy medicine does not have any side effects on our body. On the other hand, long-term use of English medicines has profound effects on many main organs of our body like kidneys, liver.
For the treatment of stones, most doctors recommend surgery that has many other side effects on your body and thousands of rupees are put on the surgery. Surgery is not a definite treatment because even after the surgery, there is a possibility of recurrence of kidney stone
Our homeopathy medicine gives you better results within a few months. Because our homeopathy medicine reduces your stone as well as works to reduce the tendency of occurring new stones.
Treatment Cost
1 Month Medicines Course:- 800/-
2 Months Medicines Course:- 1500/-
3 Months Medicines Course:- 2200/-
Do you want Safe & Effective Treatment?