Our specialist Homeopathic Doctors are ready to help you. Book an appointment now!
No Side Effects, 100% Natural

Thousands of Patients Have Got Rid of Stones

Treatment With German Homeopathic Medicines
No Side Effects, 100% Natural

Get rid of pain and other problems

Thousands of Patients Have Got Rid of Stones

Treatment With German Homeopathic Medicines
Why Homeo Solutions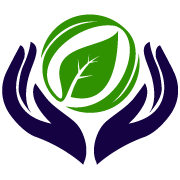 Homeo Solutions is a leading health care services provider with the best homeopathy doctor in Bathinda. Homeo Solutions offered cost-effective and safe treatment to patients with various ailments over the last several years. We specialize in providing homeopathic treatment for different ailments. The entire staff at Homeo-solutions believes that patient engagement policy is the first and foremost priority. Both acute and chronic case patients are highly satisfied with our high-quality services. Patient satisfaction is a highly desirable outcome of our clinic.
Right Diagnosis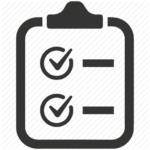 Doing the right diagnosis is key for accurate treatment. Along with the principle of homeopathy we also consider the importance of pathology.
We reached the right diagnosis by following these steps:-
Taking Complete physical and mental history of a patient.

Physical examination.

Required clinical test results.
Accurate Treatment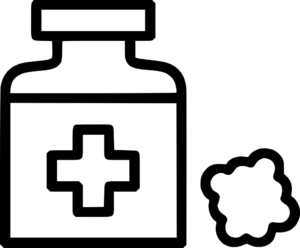 Our medicine treats the root of the disease and gives lasting effects. It's absolutely harmless and cost-effective.
We treat patients on all levels:-
Physical Level:- We care about patient's needs and comfort zone.
Mental Level:- Effective counseling sessions are conducted at the patient's available timings.
Satisfactory Results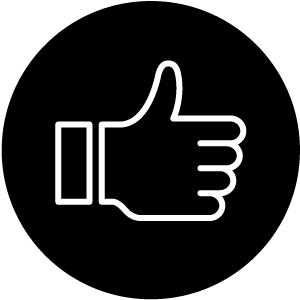 Patient satisfaction is a highly desirable outcome of our clinic. Both acute and chronic case patients are highly satisfied with our high-quality services.
We fulfill expectations of patients by:-
Easy Appointment process.

Professional dealing.

Patient-centered care.

Affordable Treatment.
Why Homeopathy

Homeopathy is famous for its safe and harmless treatment. As stated by millions of patients homeopathic treatment is an effective way of healing in both acute and chronic conditions. According to WHO(World Health Organization) people across the world prefer homeopathy as the second largest therapeutic system because it has no side effects.
Homeopathy treats patients on all levels physical, mental, and spiritual. In homeopathy, each patient is considered as a different case, and prescribed medicine treats patients as a whole not only symptoms. Homeopathy stimulates the body's own defense system to prevent and treat disease. It treats the roots of disease and gives lasting effects. It is readily available and cheap. Homeopathy is not a slow system but relief depends upon the stage of the patient.
Book an Appointment Today

Online Booking Benefits:
Doctor's consultation worth INR 300 at just INR 200
Excellent service and patient care. I strongly recommend choosing the Homeo Solutions.  They have a best homeopathic doctor with extensive knowledge.
Rajinder Verma
Just have to say the whole experience was one of the most professional I have ever encountered. Best homoeopathy clinic in Bathinda.
Neha Sharma
Being a patient I found the service excellent. If you are looking for best homeopathy doctor in Bathinda then, I think you must choose Homeo Solutions. 100% recommended.
Vikramjit Singh
Asthma Treatment
Great service. I got hair fall treatment and now my hair stopped falling. Thanks to Homeo Solutions.
I was really worried about my hairs going grey. Being a teenager I was a little conscious about my looks. Homoeopathic medicine given by Dr Simranjit Brar worked for me.
Harry Gill
Grey Hair Treatment
Their services are one of the best in the region. The response time is next to nothing. I'm happy that people of BTI can finally experience such quality healthcare provided with great online services and amazing staff/Doctor.
Jagmeet Singh Brar
Skin Treatment
A very positive experience! Highly recommended for anyone wishing to improve their overall health. I definitely will be continuing to see her.
Jap Grewal
Respiratory Ailment Treatment
I had acne problem from past few months. Homeo Solutions has treated it so well. Thank you Homeo Solution.
Amanjot Kaur
Acne Treatment
Good Service. The whole experience was good 👍
Kulvir Kaur
Acidity Treatment
A wonderful human being with honest approach guides you in the right direction with the right treatment. Homeo-Solution helped me to get a cure for hair fall and dandruff.
Nimrat Kaur
Hairfall and Dandruff Treatment
Homeo solutions made my belief in homoeopathy much stronger by helping me to get out of depression. I am heartily thankful for counselling and friendly atmosphere I was given in the clinic.
Sukhmander Kaur Gill
Depression Treatment
Mein pehla homeopathy te vishwas ni krdi c par homeosolution ne mera vishwas pakka kr ditta. Sachi homeopathy di pehli khurak kam krdi h.
Parmjit Kaur
Uric acid Treatment
Best doctor, The caring for their patients is their first concern.
Sharanjit Kaur
Skin Treatment
I really appreciate the doctor for treating my chronic headache which was troubling me from last 10years.
Harjinder Singh
A chronic Headache Treatment